RV Sites, Sites with Units, Modular Homes, Condos
The past two years were record-breaking for Holiday Park real estate sales, resulting in less inventory available for sale in the Resort at this time.  Increasing interest in the lifestyle offered here, combined with the rising cost of real estate countrywide, has contributed to the high volume of sales and potential buyers in the Resort. All current indications are that this trend will continue, resulting in another tremendous year for sales!
Call for information or an appointment, or drop in to our on-site Sales Centre and meet Marion Lahey and Nicole Joakimides, licensed Coldwell Banker REALTORS®, for all your real estate needs in Holiday Park Resort or anywhere in the Okanagan Valley.  Pick up a current listing handout and check the wall map with pins showing Holiday Park Resort properties for sale.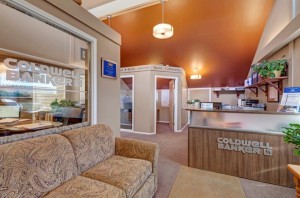 Holiday Park Sales Centre:
Monday – Saturday
8:30 am – 5:00 pm
Phone: (250) 766-6811
Email: sales@sweetlife.com